News broke this week about Google expanding its censorship of conservative and pro-life websites. Whistleblower Zachary Vorhies divulged information detailing widespread censorship by Google of numerous blacklisted sites, including LifeNews.com, Newsbusters, Gateway Pundit, Glenn Beck and the Media Research Center. [For more on this story, see the whole report here on Life News. The Google employee who leaked the documents was later targeted by that corporation, who called San Francisco police and requested a 'wellness check' on Vorhies. The police responded and went to Vorhies' home: they banged on his door, then called for backup from the FBI, SWAT and even a bomb squad.]
This kind of censorship comes as no surprise to owners of smaller conservatives news sites like this one. We battle to expand our reach on a continual basis and often struggle even to maintain the readership we do have. In my article, last year, "What is the future of Alt-Media?" I outlined some of those problems and also asked some colleagues to describe the censorship they were experiencing. Lately, I've noticed that the crackdowns on our freedom of speech have become even more numerous and more noticeable. Below are listed five ways I have been censored during 2019.
Decreasing likes on my page
A friend who manages multiple social media accounts for a living had told me about this phenomenon in the past. Recently, I've observed this happening first hand as my page likes reached the 17,000 mark. While it's normal to have someone 'unlike' a Facebook page from time to time, it's unheard of for a batch of people decide to stop following it during the course of a week - unless something particularly controversial has been shared, which is not the case here. Facebook basically inundates its users with all manner of statistics and updates, and a window tracking the page's total likes indicates that once 17,000 followers were reached, there were losses to counteract each new gain, leading to a net loss during the last week. It seems that Facebook is determined never to allow my page to reach that 17,000 point - presumably unless I pay for advertising. (Update Sept 2nd - FB has removed 300 likes from my page!)
Refusing to approve my email signup advertisement
One way bloggers try to garner more readers and simultaneously reduce their reliance on social media is to ask readers to sign up for email updates. Several months ago, I planned a promotion on Facebook in conjunction with my email provider, Mailchimp. This involved creating an ad to be shown on Facebook, prepaying, then sending it for approval before it could show up in readers' feeds. Although Facebook and Mailchimp gladly took my money, I have yet to be approved for the ad, and can now see that it's unlikely I ever will. While it may have been provocative of me to frame my email list as 'beating the system', this certainly does indicate that the social media giants are on the lookout for those who are trying to do just that!
Failing to approve ads in time
When requesting to promote or 'boost' a post on Facebook, there are several parameters to specify: for example, the audience that is to be targeted by the campaign, price per day and also the duration of the campaign. However, the specified time starts when the request for boosting is made, not once approval is given. This means that if it takes several hours to approve the ad, then those hours come off the requested time. A phenomenon experienced by my social media expert friend and I is that ads with a strong pro-life or religious content are more likely to take longer to be approved, meaning that the reach of those posts is greatly diminished. Again, Facebook is happy to take the entire price of the promotion, despite not allowing the ads to run for the entire time period.
Censoring pro-life events
It's common knowledge that advertisers censored promotions for the pro-life movie, Unplanned' in Canada and the United States. So it came as little surprise to see that my recent posts about that movie were censored to some degree on Facebook. When some people clicked on a link for the Facebook event page set up for a screening, they were told that the event had been cancelled. This seemed to be completely random, as other people had no problem clicking through and registering for the event.
Pro-life posts unable to be shared
From time to time, Facebook stops me from sharing specific posts and graphics with a pro-life theme. One such graphic was the one shown below, which I simply could not share from my website's page to my personal one. The only way around this is to upload the desired posts to each account separately. Incidentally, due to the permanent shadow-banning on my page, it only received eight responses and four shares. Contrast that with the response on my personal page: 187 likes and 101 shares, and no wonder - it is an amazing and unique testament to God's creative power and to the dignity of human life!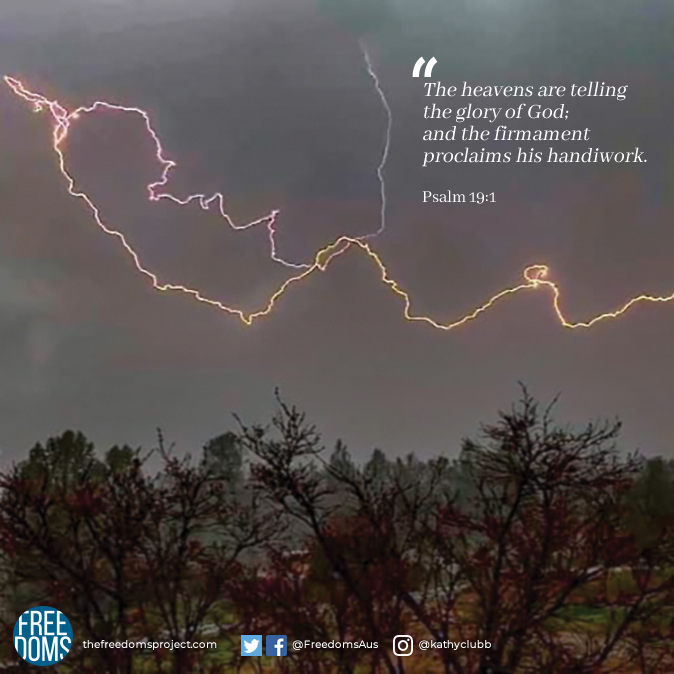 In addition to ....
All these acts of censorship are on top of the permanently shadowbanning experienced by my website's page: the posts I share usually have a reach of around 60-80 readers or less than 0.5% of the total followers. And I suspect that those who do see my posts are targeted because they are less interested or less likely to engage with the posts. One supporter told me that although she set her notifications to show her every post from my page, she found that she was still missing out on many of them.
Add to this Twitter's recent temporarily suspension of my account and its action of making me involuntarily unfollow some pro-life accounts, and a fairly grim picture is painted. Where do small accounts like mine go to from here? Is it worth being on social media at all?
The answer to that is simple and obvious: of course, I will continue - and encourage others to do the same. If even relatively insignificant websites and accounts are being censored, then those in charge of the censoring must be pretty worried about our message.