The Second Reading of the infamous Abortion Legislation Bill will likely happen this Wednesday night. If your Member of Parliament voted for it at the First Reading, you must ask him/her to oppose it now.

I was shocked to be told, by Bob McCoskrie of Family First, that my MP Alastair Scott (Wairarapa) voted for this Bill at the First Reading.

I say I was shocked, because:
The unborn child is an unborn child from the moment of conception, i.e. a fully human life
The unborn child feels pain, perhaps as early as eight weeks
This Bill will allow an unborn child to be dismembered (ripped apart, torn limb from limb) and dragged from its mother's womb, right up to and including the day it's due to be born.
In a civilised, humane society those three facts alone would mean the end of any argument.

But we are not civilised and humane any longer. One could argue that we ceased to be such in 1977, when in legalising the killing of the unborn child we did away with the right to life.

How did we arrive at such an ugly pass, that our Parliament could produce a Bill legalising abortion up to birth and get it to a Second Reading? Are we New Zealanders really what Gordon McLauchlan once called us, in The Passionless People - "smiling zombies, lazy and smug"?

And even if we are, is that any excuse to treat our unborn in this soulless way? As shepherds of our souls, the NZ Conference of Catholic Bishops must accept some responsibility, for their failure to remind their flock that they do have souls, and will have them for all eternity, and for those who have done nothing to help pregnant women and their unborn - "My least brethren"(Mt 25:45; this morning's Gospel) - it will be a grim eternity indeed.

An expert on human embryonic development has informed a US Congress committee that unborn babies have the capacity to feel pain as early as 8 weeks.
Maureen Condic, Ph.D. is an Associate Professor of Neurobiology and Anatomy at the University of Utah and obtained her Ph.D. from University of California, Berkeley. She is a widely published scientist whose works have appeared in a wide variety of peer-reviewed journals.
And let's hear from Dr. Robin Pierucci, a wife, mother and practising neonatologist. She has a master's degree in bioethics, which dovetails with her research, publications, and continued activity in neonatal and perinatal palliative care:
"In the neonatal intensive care unit, I see premature babies at the edge of viability (23-24 weeks' gestation) react to painful or uncomfortable procedures every day.
For example, when you poke them for blood work, the babies wrinkle up their faces, kick their feet, clench their hands into tiny fists, curl their toes, arch their backs and try to wriggle away, or smack at the offending person. Just ask the nurses."
https://thefederalist.com/2018/01/29/neonatologist-babies-feel-pain-womb-ive-seen/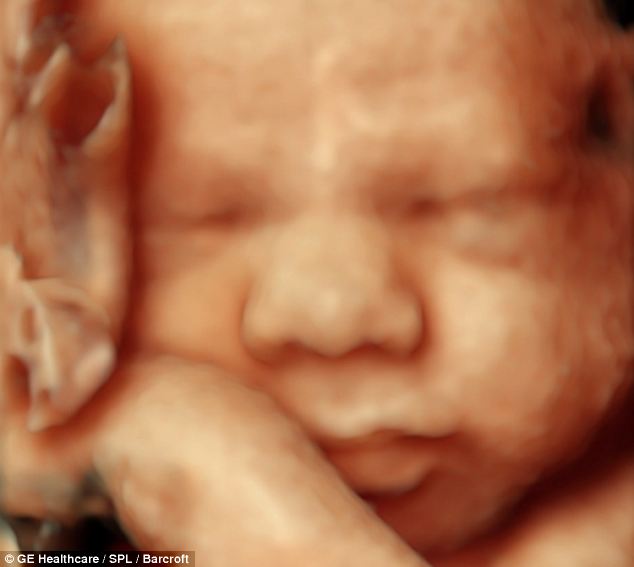 But hello! This is what Wairarapa Member of Parliament Alastair Scott has to say:
"The Abortion reform legislation sets out to move abortion from the crimes act, it also liberalises the processes, enabling late term abortions. While I have voted in favour of the bill at the first reading, a decision I made to give it the chance to be altered and improved during the committee stage, I do however have some concerns with the bill as it stands and have the option of changing my vote at a later point."
Well, dear Alastair, here are some further concerns for you:
This Bill reduces a human life to the same legal status as a gall bladder, or tonsils, or an appendix
This Bill gives a woman the 'right' to abort her child up to 20 weeks' gestation, no questions asked
A child (not yet 16 years old) has the 'right' to abort up to 20 weeks' gestation, no questions asked
The abortion can be carried out by a 'Health Practitioner' rather than a 'Medical Practitioner', in other words not necessarily a doctor. What exactly is a 'health practitioner'? A chiropodist? The Bill doesn't say
If a woman - or girl - finds a sympathetic 'Health Practitioner' or 'Medical Practitioner' her baby could be aborted right up to 40 weeks, for any reason - or no reason
If a woman - or girl - is being coerced into an abortion, too bad; this Bill gives her no protection
Your daughter - or granddaughter - could be taken out of school and given an abortion without you knowing. The school would not be obliged to inform you
There is no requirement for informed consent: no information would be provided on the health risks of abortion
Suggestion of adoption as an alternative to abortion would not be required
A woman - or child - wanting to abort her baby on grounds of sex would be able to do so
Conscientious objection to abortion would be no protection for the 'Health Practitioner' or 'Medical Practitioner' against termination of employment
Conscientious objection to abortion would be grounds for refusal to hire a 'Health Practitioner' or 'Medical Practitioner'
We can only hope that these 'concerns' are enough to persuade Alastair Scott to vote against the Abortion Legislation Bill.
And as always, we pray the Rosary daily. God will not be mocked, and MPs who support this Bill will sooner or later wish they had not.